All we Need to Know about Camels on Dubai Desert Safaris
Camels are an important part of Emirati culture that dates back to its roots. In the past, camels were said to be God's gifts to the Bedouin, as these animals often made life in the desert possible, providing everything from transportation, to clothes and even food. Nowadays, camels are a symbol of the local culture, as well as an attraction for tourists to ride.On stunning desert safari, you will have the opportunity to Ride camel back across the magnificent landscape of golden dunes with Heritage Camel Safari to a Bedouin camp. The ride takes about 1 hour and requires riders to be at least moderately fit. Once settled in, you'll enjoy cultural music and dance, falconry, henna application, and learn how to cook a traditional meal, concluding with an authentic dinner under the night sky.
Traditionally camels are loyal travel companions, their nourishing milk is still considered a health elixir and camel meat provided food which was scarce in the desert.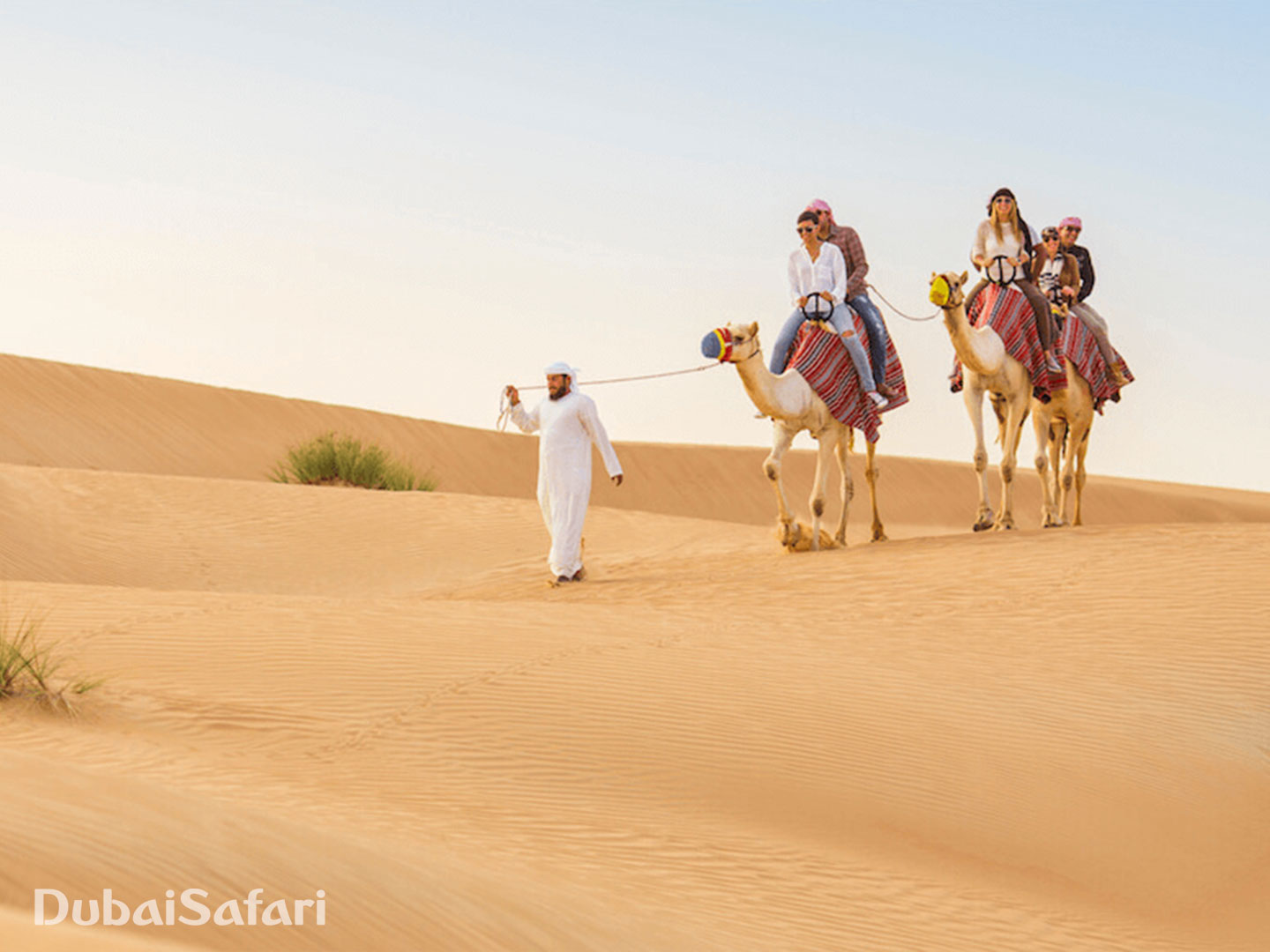 Unfortunately, many camels are exploited by companies or individuals as merely profitable tourist attractions and are not looked after properly and overworked. At Platinum Heritage, the wellness and treatment of our camels is of high importance to us.
because of that, in this post we come with 8 ways that make us sure our camels are the happiest camels in Dubai
They all live together at a lovely designated farm in the area.
They are showered every day with medical shampoos – this keeps them healthy and clean.
They all have medical reports and receive a doctor's inspection monthly.
They receive vaccinations, blood tests, general check-ups, and any medicine/vitamins needed to maintain their health.
They are fed twice a day in the morning and afternoon and given lots of water.
Each staff member gets their own camels which they are responsible for and they take this job of looking after their camels very seriously.
Our saddles are a soft spongy material which ensures that the camels are very comfortable.
They have rest days and on working days they are only ridden for maximum 1 hr in the afternoon or morning.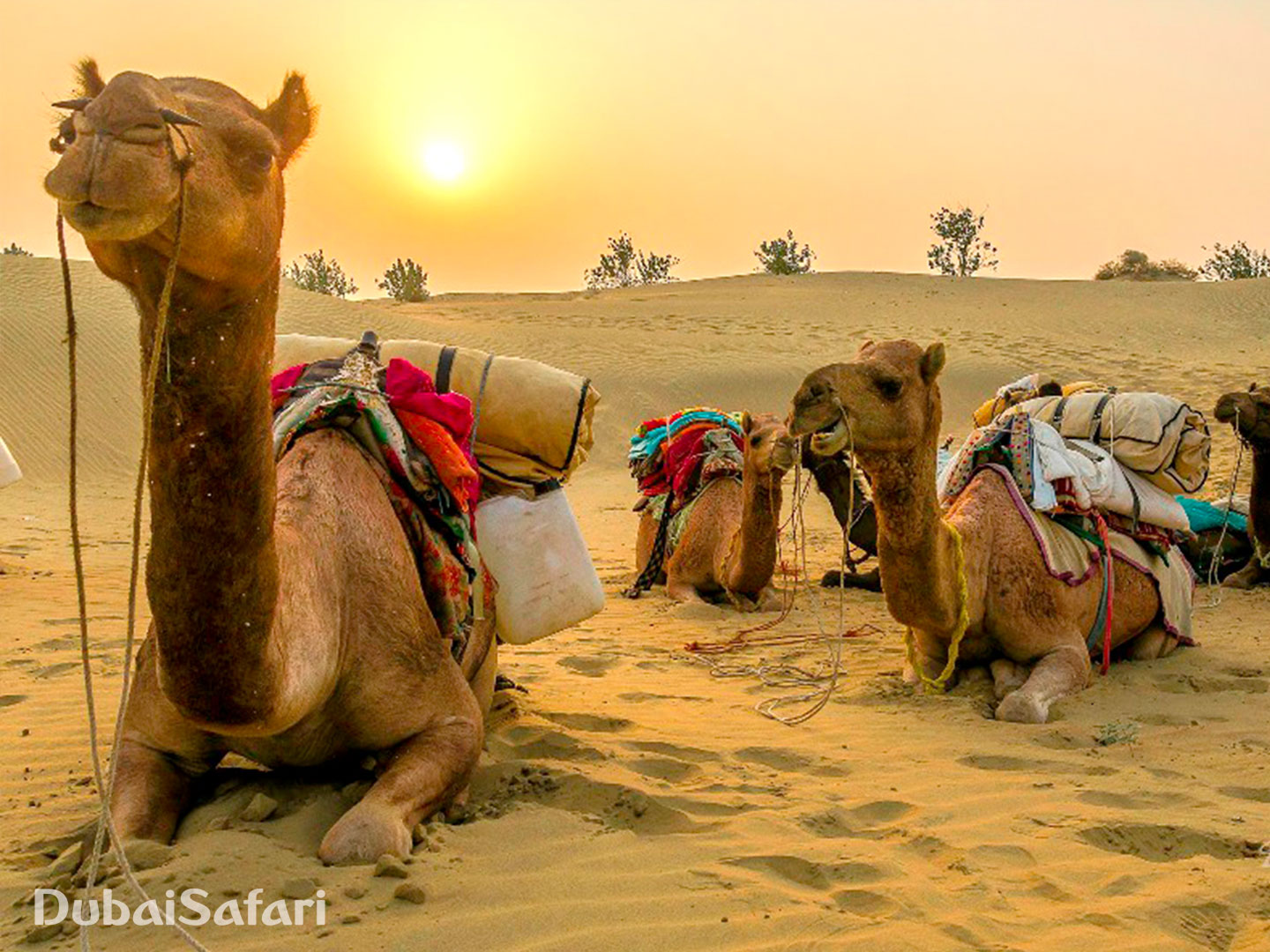 Camel riding is an activity that isn't just restricted to adults, even kids can ride these magnificent beasts, and will find it fascinating to be so high off the ground! While most people are of the notion that deserts are completely barren, you might be able to see some rare wildlife like Arabian oryxes and gazelle species.
You can also experience how the Bedouin traveled across the desert in ancient times.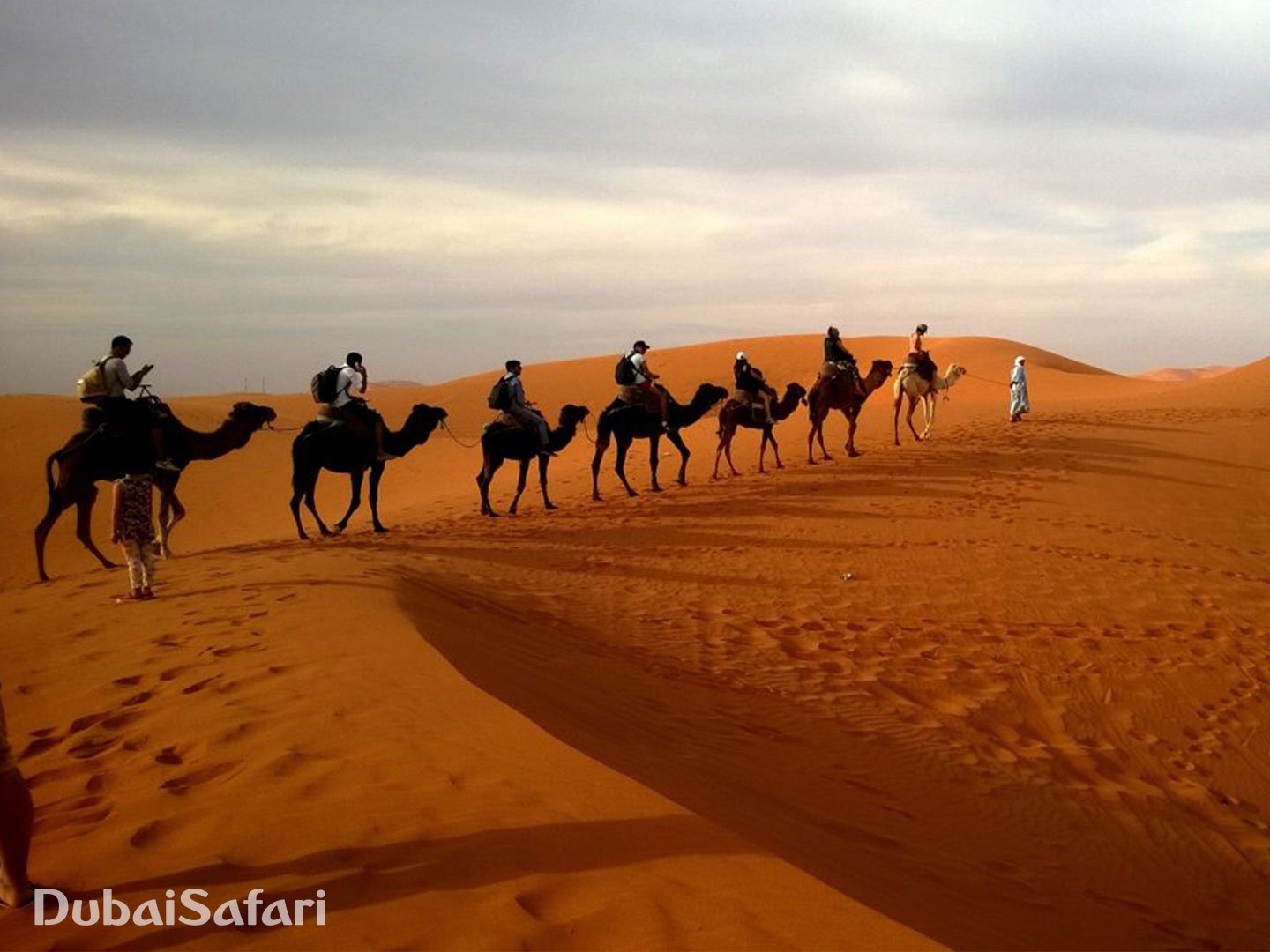 Tips For Your Camel Ride & Safari In Dubai
Casual, light, comfortable clothes are the best choice when going for a camel safari in Dubai
Carrying a thin jacket or a stole is advisable as deserts tend to get a bit chilly at night.
Have lunch early as the desert safari and camel ride in particular involves a lot of sudden movements.
Listen to your instructor carefully while performing the activities.